Creative Retreats
Brush through the Barriers
2018 Elite Retreat to Spain
We're going to Spain in 2018 and we would love for you to join us on this amazing retreat!
I'm so thrilled to be partnering with Phoenix Sagen of MyTravel4Ever. She is an absolute pro when it comes to travel and experiences. Not only will she be helping with all of the travel details, but she will also act as our tour director while in Spain together. We will visit Barcelona, Valencia and Madrid. We will fly into Barcelona and depart from Madrid.
Here are some of the details
September 6-14, 2018
8 night stay based on double occupancy**
2 Meals included each day - breakfast and lunch OR dinner
Creative Coaching with Jacki Cox
2 different painting sessions (we'll guide you through it, no experience necessary)
Art Lovers Tour through Barcelona
UNESCO World Heritage site, La Sagrada Familia
Parc Guell, Gaudi designed park situated above Barcelona
Montserrat, the mountain top Monastery, Tour with Wine Tasting & Lunch (Yes! We said wine tasting!)
Multiple museum tours via UNESCO World Heritage Site
Farewell dinner with Flamenco Show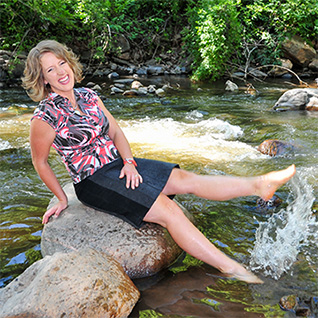 Investment and Additional Information
Investment is $5,000 + airfare between now and March 31st. Price will go up after that date. A $1,500 non-refundable deposit will hold your seat and lock in your investment. Let's tap into your creative experiences together. We can chat more about details, and I invite you to embark on this adventure with us.
** There is an additional $986 if you prefer single occupancy. If you're interested in bringing a friend with you, please contact Jacki, as there is a "friendship" incentive if you both sign up together, and you're interested in sharing the same room.
Register Now!
Sign Up Today
Get The Full Itinerary!
See Full Itinerary Here
2017 Elite Retreat to Italy
The 2017 Elite Retreat to Italy was a blast! We had eight nights to experience language, culture, food, art, and beauty in the northern regions of Italy.
We started in Florence and had time to leisurely explore the city before our welcome dinner together. For our first full day together, we went on a VIP guided art walking tour to get our creative minds working. During the next few days we traveled to Lucca, Piza, and Cinque Terre and had a blast with local artists. Near the end of our trip together we took a break from painting to enjoy an italian culinary adventure. Overall, our trip together was an unforgettable creative experience.